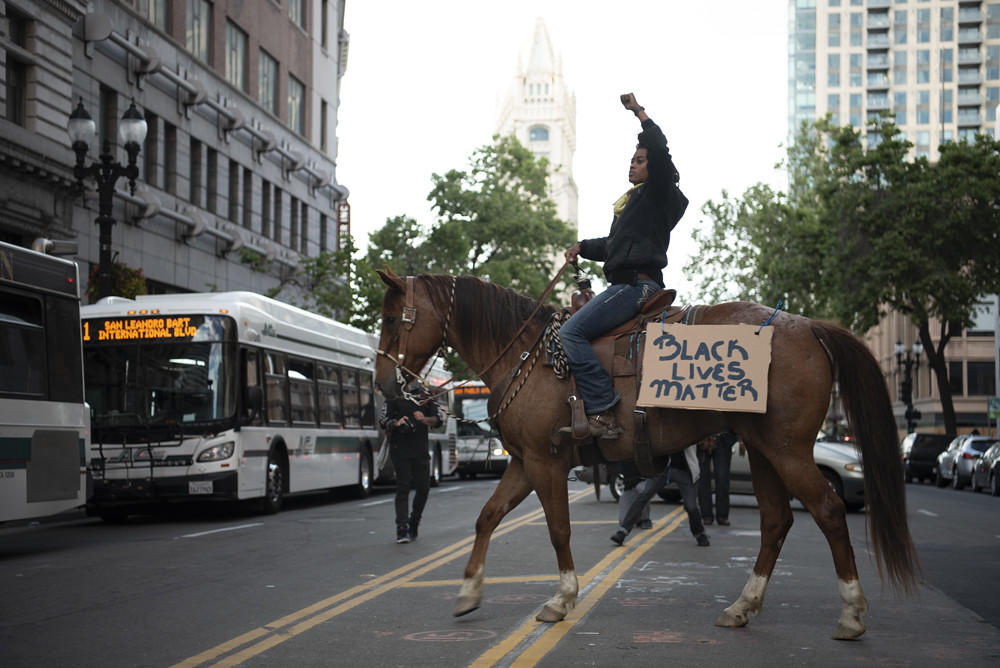 Protests are occurring across the United States right now in response to murders of George Floyd, Breonna Taylor, Ahmaud Arbery, and countless other unarmed Black Americans. Before these deaths and these protests there was a conversation developing around race and equity in transportation as more businesses opened up during the COVID-19 pandemic. The CDC's original guidelines for reopening office buildings discouraged transit use which outraged transit agencies and advocates. They have since updated their guidelines to encourage people to take safety precautions when using public transit and ridehailing services. That moment highlighted systematic racism and inequality in the US through the disparities of communities most affected by COVID-19 and that most transit riders during COVID-19 shelter-in-place orders were people of color. 
In this context - the protests to support black people and their communities and work to address the racial inequalities inherent in our public health and transportation systems - that the impact of curfew orders on transit riders must be considered. On Saturday night when curfews were imposed throughout Los Angeles county in response to violence at the protests, LA Metro suspended service. As the Los Angeles Times reported, many people in the community criticized the decision for sending the wrong message:
Concerns about safety were legitimate, but shutting down the entire system and stranding essential workers was "unconscionable," said Los Angeles City Councilman Mike Bonin, a Metro director. He said he would question Metro's senior leadership at the next board meeting in June.

"The whole reason people were in the street was because of injustice, and systemic problems," Bonin said. "There's a hell of a lot of overlap between the people who are getting screwed by violence and racism, and the people who use the transit system in Los Angeles. It's not lost on me that a lot of the essential workers who got stranded were black and Latino."
LA Metro was not alone in cutting service -- locally SF Muni, AC Transit, and Samtrans all took similar actions.
The question about how transit agencies should respond to law enforcement curfews hasn't been asked in the US in quite a while.  Frese's 1969 article "The Riot Curfew" touched upon the topic 50 years ago. More often, research examines the underlying inequality of our transportation systems. Examples include Bullard's "Addressing Urban Transportation Equity in the United States", or Behrsin and Benner's "Contested spaces and subjectivities of transit: Political ecology of a bus rapid transit development in Oakland, California". 

(The photo above is of Brianna Noble and her horse Dapper Dan at a protest in Oakland. You can read about her here.)