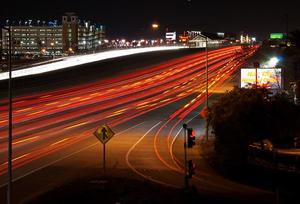 It's been a year since the variable toll express lanes on I-580 through the Tri-Valley region were rolled out, and initial results are in. As reported in the San Francisco Chronicle:
Since the combination express and carpool lanes opened in February 2016 on I-580, along the main route between the Bay Area and the Central Valley, more than 7.6 million drivers have taken advantage of them, according to a report released Thursday by the Alameda County Transportation Commission, which operates the lanes.
You can read the report here.
As toll roads are used more often as a tool in transportation demand management, there is more data available for comprehensive evaluations of road pricing systems. As transportation funding evolves with a greater reliance on public-private partnerships that will often rely on tolls for cost recovery, it is important to understand how they will affect travel demand. In the case of 580, they look to be a hit.