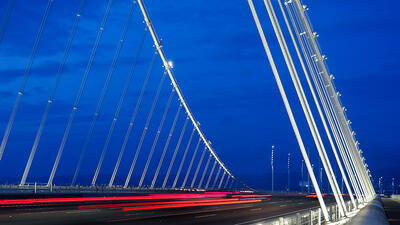 As California starts to re-open after the statewide shelter-in-place order some are starting to wonder, "What will traffic be like?"
A new paper from researchers at Vanderbilt , "Impacts of Covid-19 mode shift on road traffic," looks at potential mode shifts in response to public health concerns around transit ridership. In the widely shared synopsis on Medium, Will Barbour makes the point, "Cities that depend on transit are at risk for extreme traffic unless transit systems can resume safe, high throughput operations quickly." Of the potentially most affected U.S. cities, San Francisco ranks at the top. 
When the Bay Area starts to open up, initial reports make it clear that many riders don't yet feel safe going back to transit, which means more people commuting in cars. Santa Clara county is exploring ways to make telework standard for employers in the county while some Silicon Valley companies also rethink how they approach work in offices (or not). The ability to telework isn't available to all workers though, and the move towards more telework will likely leave some behind. New research from Pew looks at some of the implications of COVID-19 on work accounting for education, gender and race.